Sunday Mornings at JVC
Our Sunday service begins at 10.30am sharp with doors opening for coffee/tea and a chat from 9.30am.
We would advise arriving early to get your parking arranged as it can get busy leading up to 10.30am.
We provide crèche facilities for children aged 2 to 5 and also kid's church for children aged 6 to 10.
A parent and baby room is also available during the service for children under 2 years old with the facility to watch and listen to the service.
There is a prayer meeting at 9.45am for 30 minutes that everyone is welcome to, so come and join in.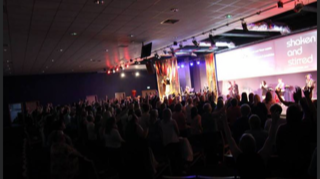 Wednesday Evenings at Jordan Victory Church
The mid-week meeting is on a Wednesday evening and begins at 8.00pm sharp with doors opening from 7.15pm for coffee/tea and a chat.
 We have no provision for young children at our Wednesday evening service.
Church is who we are, not where we go.